All-Inclusive, Comprehensive, Seamless College Management Software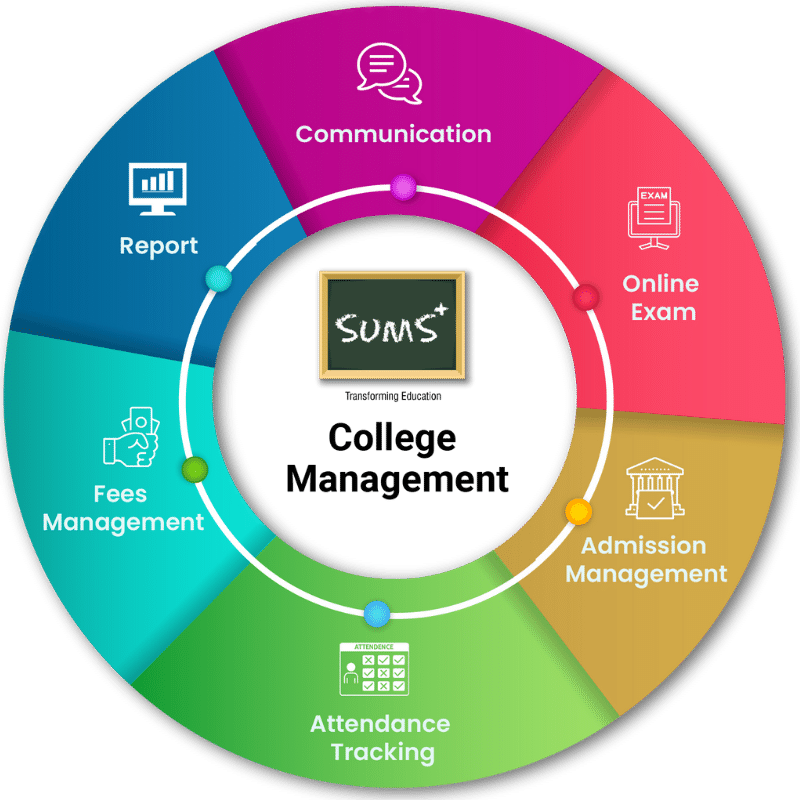 What is a College Management System?
College Management Software is software that assists colleges in managing administrative tasks like enrollment, scheduling, attendance, fees, and exams etc. It streamlines day-to-day operations and improves communication and collaboration among administrators, faculty, and students.

Student Management
Maintains accurate records of student information, including personal details, contact information, and academic progress, including grades, attendance, and other relevant data.

Attendance Module
Equips Admin and Teaching staff can take attendance, track absences and send out alerts.

Notification and Messaging
Provides an instant chat facility for parents, teachers and students to stay updated via SMS and notifications.
Online Class
Conducting online classes, live lectures and discussion forums.
Exam Result and Progress Report Management
Generate report cards on student progress including marks and grades received through tests & examinations.
FEST Management:
Publish activities, audition details, events dates, timings and tickets on software.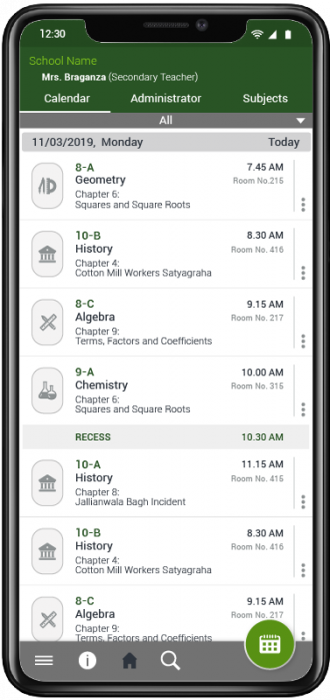 Admission Management
Streamlines operational and administrative steps from enquiries to enrolment.

Fee Management
Keep track of Fee payments and send reminders for outstanding dues to ensure prompt payments.
Exam Management
Generate online tests papers and teachers are able to evaluate answer sheets on software.

Timetable Management
Create timetables, and have the flexibility to make last minute changes that notifies students, parents and teachers!
Data Management
Ensures compliance with relevant data privacy and security regulations, and to protect sensitive data from unauthorized access or disclosure.
Finance Management
Get real-time tracking and reporting of financial data, including revenue, expenses, and financial metrics.
To have a trial of the product, simply fill in the information below and a member from our team will be in touch.